Given the competitive nature of the retail sector, retail brands are always looking for innovative ways to boost sales and seize customer attention. One strategy that most of the retail brands are using to gain a competitive edge is influencer marketing.
According to Anja Skrba, "Influencer marketing is leveraging the reach of an existing influencer who has built a large following and strong brand reputation in a particular niche to support a brand, endorse a product, or co-create content, with the intent to increase brand awareness and drive sales."
In this blog, I have listed down the 4 ways retail brands can leverage influencer marketing and grow their brand.
Offer Discount Codes
One of the effective ways to boost conversion is to offer discount codes to each influencer. Share unique discount code and ask them to feature those codes in their content. This way, not only can brands tap into the influencer's audience and spread the word but also, encourage them to make a purchase.
Example: Daniel Wellington collaborated with thousands of influencers such as Meghna Kaur, ThatThakurGirl, Radhika Seth and others on Instagram to post images along with a caption that included a discount code for 15% off Daniel Wellington watches.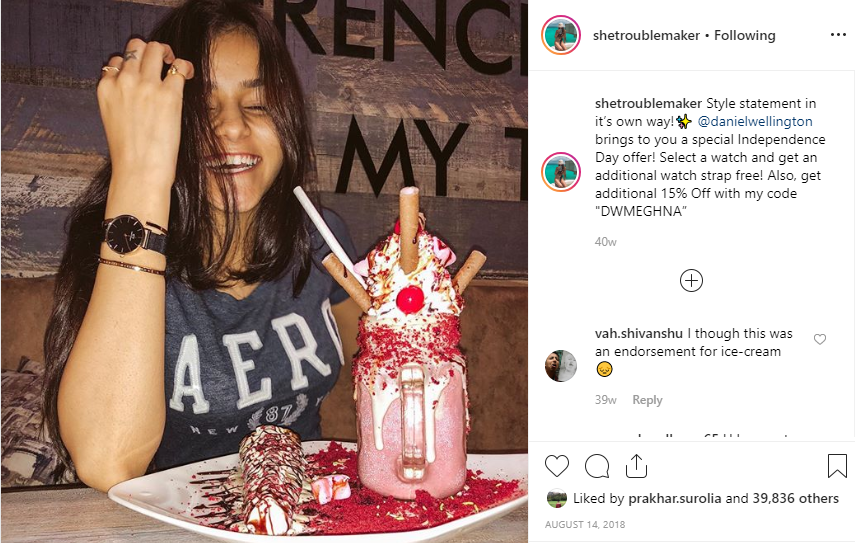 2. 
Share Affiliate Links
The brands can promote their products by sharing affiliate links with influencers. Influencers can add clickable links on Facebook, Youtube and in blog posts. However, for Instagram, influencers can add a link to their profile bio and mention a call-to-action in their caption that can direct them to the link. When someone makes a purchase using that link, the customer will get a discount and influencers earn a commission.
Example: Myntra collaborated with celebrities and influencers such as Shibani Dandekar, Prince Narula, Sakshi Malik to promote the end of reason sale by sharing the link in their bio which directed the audience to the Myntra website.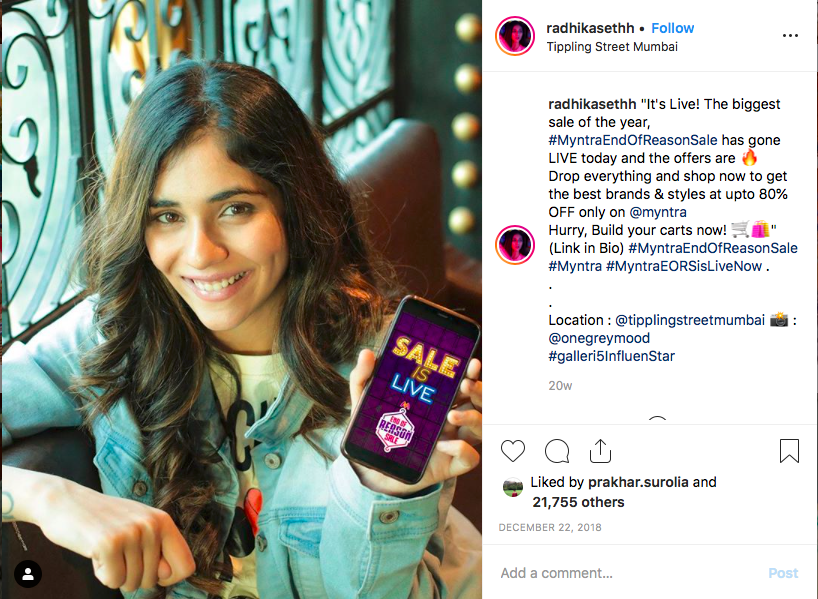 Invite Influencers to Events
Another way to leverage influencers popularity is to invite them to events such as new product launch or at the celebration of the brand's success. Here, influencers are most likely to share photos or videos from the event which will not only give an insight to their audiences but also help the brand to gain publicity and build a strong relationship with the influencers.
Example: OnePlus created a network of 117 influencers such as Mouni Roy, BeYouNick, Radhika Seth to create the buzz and promote the launch of the OnePlus 6T smartphone.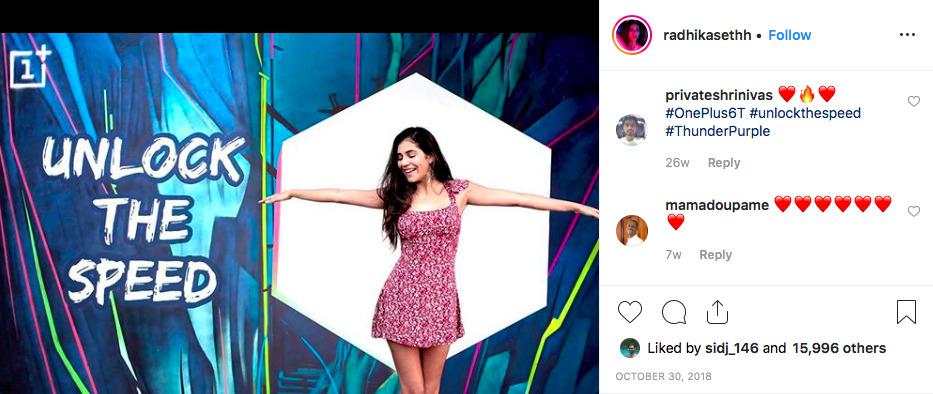 Run Contests and Giveaways
Brands nowadays often run interesting contests and giveaways to engage with their audience. Brands can harness the influencer-follower relationship by making influencer a part of contests and giveaways. Such contests require the audience to follow the brand's account and influencers' accounts at the same time to participate and win the contest. This creates a win-win situation for both. Influencers will be more incentivized when they know this partnership will grow their following too.
Example: Marks and Spencer India collaborated with influencers such as Juhi Godambe, Kritika Khurana and ran a week-long contest on the opening of the 75th store in India.
The audience had to follow the brand M&S, the influencer, tell 7 reasons why they love the brand and tag 5 friends to enter and win the contest.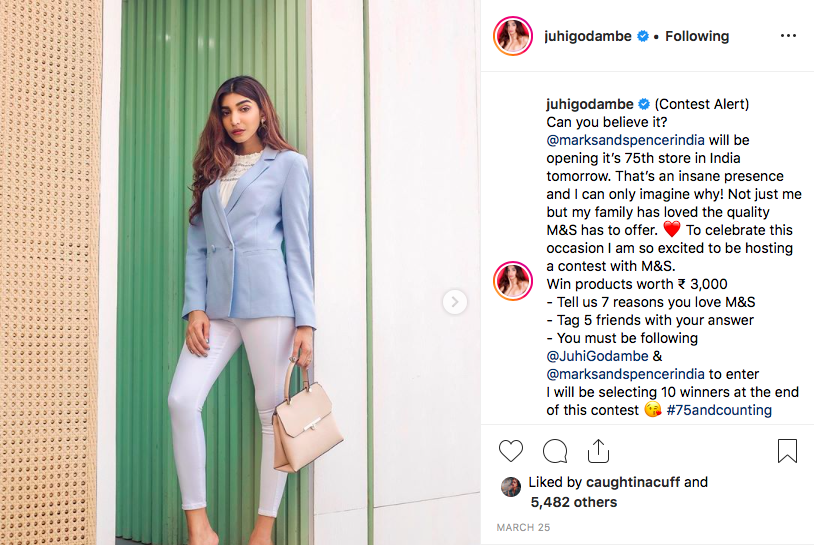 For retail businesses, genuine reviews and recommendations shared by influencers can help them to gain greater visibility and customer attention. These influencers can range from macro-influencers to micro-influencers. Hence, it is important that brands collaborate with the influencers who belong to their niche, one who's in tune with the audience needs and desires and whom the audience will look when they're making a purchase decision.