Gone are the days when you had to rely solely on offline advertisements and word-of-mouth to drive more customers to your retail outlet.
In today's fast-paced digital world, there are multiple ways in which you can reach a large audience and the best part? – you can track where exactly your money is being spent.
There are 4 simple ways in which you can increase the footfall to your store without breaking the bank:
a) Facebook Ads
You can run hyperlocal ads on Facebook to cater to customers who are present/reside near your store.
To make it worth their time, creatives that announce an exclusive offer/discount can be used.
This can be done in 3 ways:
i) Store Visit Objective
Select the store visit objective in the Ads Manager, choose the locations you wish to advertise in, and the distance from the store where you want the ads to appear.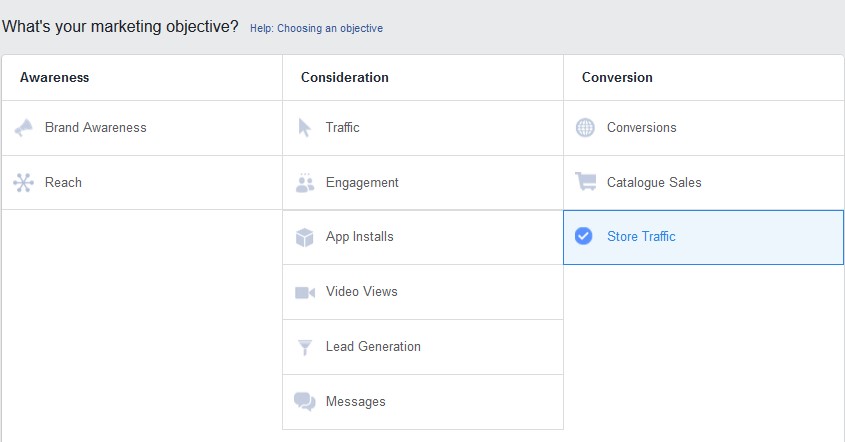 Note: You have to list all the store locations in the Business Manager to run Store Visit Ads.
ii) Targeted Locations
You can alternatively choose the engagement objective and geo-tag the ad to your store's location with a suitable distance radius. The Google map link to your store can be mentioned in the post copy to make it easier for the customer to locate your store.
iii) ManyChat Tool
ManyChat is a unique Facebook Messenger bot tool which has plenty of features. You can read more about it here.
Using the Facebook Comments widget in ManyChat, you can send a unique coupon code using Facebook Messenger to everyone who comments on your post.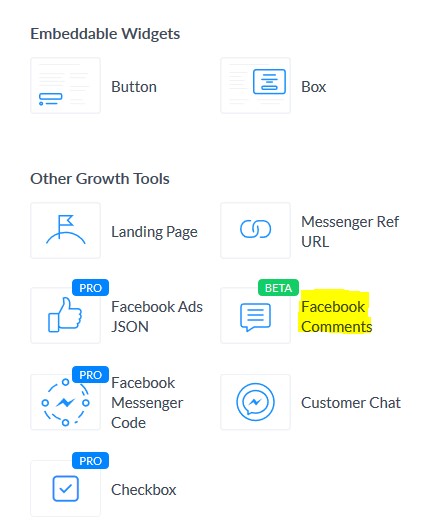 This way, the customer has to engage with you to get a unique coupon code.
Case Study Corner:
In April 2018, Coca Cola ran a hyperlocal ad campaign in the Netherlands to market their product Fuze Tea. The campaign reached more than 1.4 million unique shoppers and over 32,000 shoppers redeemed the offer at their local supermarket.
Read more about this here.
b) Influencers
Influencers are present in almost all industries today, and an influencer with a good set of followers can give your retail store the necessary exposure it needs to get more customers in the door.
This can be more effective if you can get an influencer on board to visit your store and create content there during a sale. The audience will get an in-store experience on the influencer's channel.
Quick Instance:
Google invited popular influencers like Us the Duo, Wong Fu Productions, and MyCupcakeAddiction to spread the word about their block party.
This was an event held in Los Angeles to showcase the various features of Google Play Music and Google Home.
c) Email Marketing
There is a section of digital marketers and clients who believe that people don't read marketing emails anymore.
This is not really true. If you showcase the right content and target the right audience, you can still get more customers to visit your outlet.
You can primarily target the right customers in two ways:
i) Location-based
Based on the data collected from your stores, target the customers who belong to a particular area if you're running any offer/new product launch in a specific store.
For example, if your store at Indiranagar, Bengaluru is running an offer, target the customers of the Indiranagar store and nearby areas.
ii) Product based
If you're running promotions on a particular product across all your stores, you can target customers who have purchased that product or similar products previously from any of your stores.
Case Study Corner
Extra Space Storage, a self-storage company, based out of the United States has close to a million storage units across the country.
They noticed that 45% of the customers didn't show up at the facility after making a reservation and that most of the prospective customers weren't aware of the process of using a storage facility.
Extra Space Storage ran a customer-focused email marketing campaign wherein they gave step by step instructions about the entire process and educated their customers.
After the campaign, they noticed a 50% increase in email conversions and a 23% increase on rentals made from mobile devices.
Read the entire case study here.
d) Google
You can leverage various methods provided by Google to increase your store's and products' visibility on the SERP (Search Engine Results Page).
The primary two methods are listed below:
i) GMB (Google My Business)
Listing your business on Google My Business is the first step towards gaining visibility on Google's SERP.
Using this tool, you can mention all the usual information about your brand such as description, hours of operation, directions, photos, website link, etc.
This is a space you can dominate if you execute it right because the e-commerce competitors cannot compete with you here and your local competitors may not be utilizing this function accurately.
ii) Local Inventory Ads
In local inventory ads, shoppers who search for your store/product will be shown an image of the product, the price, rating, and the distance from your store.
When the shopper clicks on the ad, they will be directed to the Google-hosted page where more information about the product and your store will be displayed.
You need to ensure that you adjust the bids for mobile shoppers, busy store timings, and display the ads daily to get optimum results.
Case Study Corner
River Island, a popular UK fashion brand used local inventory ads to promote products that were present on both their online platform and offline stores. The campaign was run across all their 250 stores.
The overall sales increased by 33% and the return on ad spend was 15% at the end of the campaign. Read more about it here.
These are just a few steps in which you can up your retail game. To get more footfalls, these campaigns need to be planned and executed a few times to map the criteria that work best for you.
You need to experiment with different types of content and targeting to reach the right audience. Don't be afraid to experiment, some of the strategies may not pan out how you planned it but, that's the only way you'll find the one that works best.