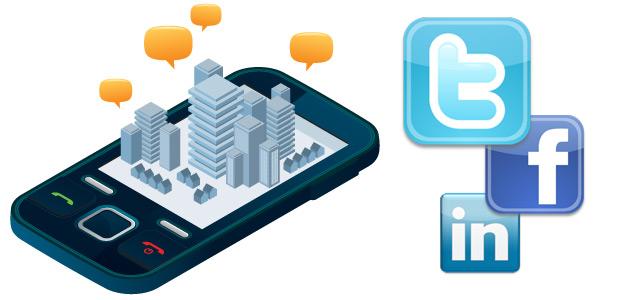 While many might wonder the purpose behind real estate brands existence on social media, it is imperative to understand the growing reach of the digital medium you are using. Well, 44% of homebuyers use the internet to look for properties first. People are heading to the online world, rather than traditional real estate offices to check for properties. Social media can amplify your real estate brand, establish a relationship with your existing and prospective client base and transcend your social media consumers to a world of residential haven.  Read on to know the most impactful tips for your real estate brand to grow on social media.
1. Educate your buyers
Social media is the best outlet to share information about your property and the locational benefits. You can leverage any platform by creating visually appealing posts that give equal importance to the image of the property as well as the key takeaways, relevant to the image you are showcasing. It also reduces the hassle of downloading a brochure to study the property in detail, since snippets of the property are presented in a visual manner.

2. Optimize your profile
Your profile on any channel should be updated and filled with essential details. Details such as Contact details, Address, Profile photo, and Website URL are crucial for the brand. This is a convenient way for you to reach out to your potential clients who are looking to touch base with you for additional information.
3.Usage of dynamic content
In recent years, we have observed how the consumption of dynamic content such as videos and GIFs have been on an all-time high. Today, 45% of people watch more than an hour's worth of videos a week. A video can instantly create an emotional connect for the consumer, by giving him a virtual tour of the property and creating an interactive engagement. A 360-degree post can also be utilized well for real estate brands.

4.Usage of relevant hashtags
Hashtags are considered to be the best form of gathering organic visibility and engagement on a post. While using multiple real estate hashtags on Instagram is a good practice for garnering organic reach, Facebook works with a different mechanism. Usage of 2-3 brand and industry-specific hashtags are adequate for the posts.
5.Respond to comments
While maintaining a social media channel for any brand, responding to comments becomes a part of your social media hygiene. Having non-responded comments on the channel makes it seem like the brand is now concerned towards people and their queries. It is also a great way to develop a connection with your user base.
6.Content for existing customers
Content development is an art in itself. To understand what your audience likes, and curating content as per the brand's objective is a synergized effort. While it's innovative to develop content for potential buyers, it is also essential to understand what the existing users/customers like. Any form of content that is engaging, visually appealing and informative would be ideal for the users.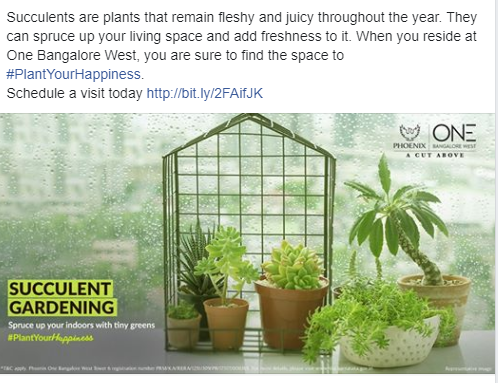 7.Blogs
Blogs serve as a source for creating engaging content for readers. The blogs can be diverse and cover topics relevant to luxury and lifestyle. Using optimized keywords in your blog can also help in your website ranking and visibility of your brand.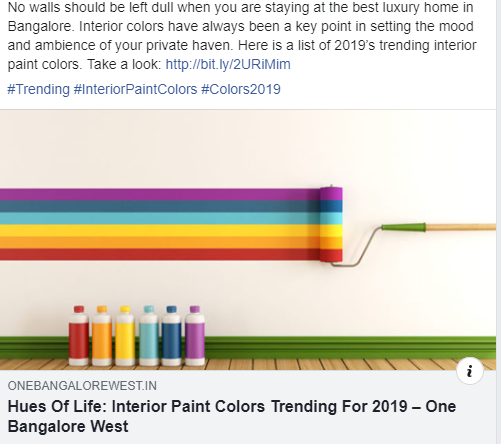 8.Events
A glamorous part of real estate brands is the elite associations and events that celebrate the collaboration. Every real estate brand organizes corporate events for corporate honchos and cultural events for the residents. The plethora of events and their coverage on social media helps in connecting with people on a personal level. The content generated around events is usually engaging and helps in positioning your brand as a brand of the people amongst buyers. Events that are organized for the residents and covered on social media gives them the privilege of being on the brand's social handles.

9.Reviews on social media
In today's world, people rely heavily on reviews. As a brand, it is beneficial to establish credibility based on reviews. There is a section to add reviews by people and it should be utilized optimally. Ratings and reviews play a huge role in making purchase decisions. Sometimes, it also opens up avenues to know more about the property in terms of specifications and amenities. The page can also have Customer Testimonial videos as a content type to establish authenticity and diversity of reviews.
Social media is your canvas and you can paint the different hues of content to cater to your audience. Remember to make sure each strategy you use helps you work toward your goals and focuses on providing value to your target audience. Get out there and conquer the social space for your real estate brand.